Creating Beautiful Garments with Love & Sweet Energy Exclusively For You
KayOss to KlarIty, a women's clothing line to enjoy the feeling of being free and choosing your bliss. Amazing fabrics that move and breathe, easy to travel and designed to bring out your inner Goddess. All designs made locally in STL. Made to fit all of our individual unique esquisite bodies!
Super Fluff Sweater
The Super Fluff Swaeter, so warm and cozy with the faux suede Tassle Shorts. Sweater comes in Creme, Black, Navy, Cocoa & Green.
Shop Now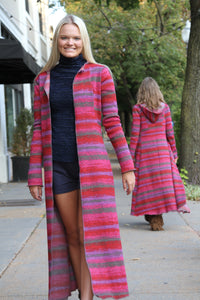 Super Sweater Coat!
A fun, flowing super soft fitted long sweater coat that feels like a super hero.. Also available in Grey, Black & Creme.
Shop Now
Be the Beacon of the Light!
- KlarIty LifeStyle